News and Events
Contact Us

SINOLIFT MATERIAL HANDLING EQUIPMENT CORP.
Add:No. 2471-2477 Dachuan Road, Nanhui Industry park, Pudong new District, Shanghai, P.R.China 201314.
Tel:021-68014500 58003681
Fax:021-68014262
Email:sales@sinolift.com
Website:www.sinolift.com
Contact Person:Mr. David deng
Mobile:0086-13817572420
Skype:sinolift
How to choose the right forklift battery?
Author:Iris Post Time:2023-3-7 Hits:140
Last week, our sales manager learned about the knowledge of battery. They summarize the frequent questions about customer according to daily work. Technology experts dealt with every question for them. We hope to help customers choose the right forklift battery.
But customers maybe need to be familiar with the battery tips to choose?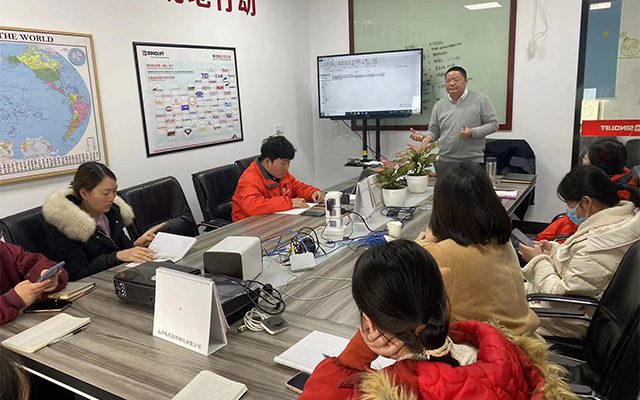 1. Start with the make and model specifications of your forklift and lift truck
Your choice of equipment power source is largely determined by the technical specifications of your forklift. As users of diesel or propane powered Class 4 and Class 5 sit-down forklifts continue to convert to Class 1 electric forklifts, more than half of today's forklifts are battery powered. Durable, high-capacity lithium-ion (Li-ion) batteries have become available for the most demanding applications, handling heavy and bulky loads.
Here are the key specifications you need to look for:
Battery Voltage (V) and Capacity (Ah)
There are several standard voltage options (12V, 24V, 36V, 48V, 72V, 80V) and different capacity options (from 100Ah to 1000Ah and higher) available for various lift truck models.
For example, a 24V 210Ah battery is typically used for a 4000 lbs. pallet jack; while an 80V 1050Ah is suitable for counterbalanced sit-down forklifts to handle loads up to 20K lbs.
Battery compartment size
Forklift battery compartments are often unique in size, so finding a perfect and precise fit is critical. It is also important to consider the type of cable connector and its location on the battery and truck.
Some OEM manufacturers have two different sizes of battery compartments.
Battery weight and counterweight
Different forklift models have different recommended battery weight requirements that you should consider when making your selection. Additional counterweights are added to batteries intended for heavy-duty applications.
Li-ion vs. lead-acid forklift batteries in different types of electric forklifts (Class I, II and III)
Lithium batteries are best suited for Class I, II and III forklifts and other off-road electric vehicles such as sweepers and scrubbers, boat trailers, etc. The reason? Three times the life of lead-acid technology, excellent safety, minimal maintenance, stable operation at low or high temperatures, and high energy capacity in kilowatt hours.
LFP (lithium iron phosphate) and NMC (lithium-manganese-cobalt-oxide).
These batteries are used in electric forklifts.
NMC and NCA (Lithium-Cobalt-Nickel-Oxide).
These types of lithium batteries are more commonly used in passenger electric vehicles (EVs) and electronics due to their lower overall weight and higher energy density per kilogram.
Until recently, lead-acid batteries have been widely used in all types of electric forklifts. TPPL is a newer version of this type of battery. It has higher efficiency and higher charging speed, but only compared to traditional flooded lead-acid technology or sealed lead-acid batteries, such as Absorption Glass Mat (AGM).
In most cases, lithium-ion batteries are a more economical and efficient choice for industrial applications than any lead-acid battery, including AGM or TPPL batteries.
Forklift-Battery Communication
Controller Area Network (CAN bus) allows applications where microcontrollers and devices can communicate with each other without a host. Not all battery brands can be fully integrated with all forklift models via the CAN bus. There is then the option to use an external Battery Discharge Indicator (BDI), which provides the operator with visual and audible signals of battery charge status and readiness for work.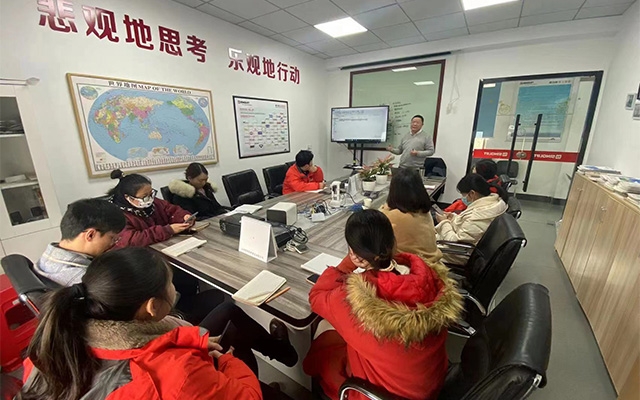 2. Consider the details of your material handling equipment application and your company policy
The performance of the battery must be appropriate for the actual use of the forklift or lift. Sometimes the same truck will be used in different ways in the same facility (for example, handling different loads). In this case, you may need to equip them with different batteries. Your company's policies and standards may also come into play.
Load weight, lift height and travel distance
The heavier the load, the higher the lift and the longer the route, the more battery capacity you will need to last all day. Consider the average and maximum weight of the load, the distance traveled the height of the lift and the ramp. The most demanding applications, such as food and beverage, can have load weights of 15,000 - 20,000 lbs.
Forklift Attachments
As much as the weight of the load, the size of the pallet or the shape of the load to be moved, using heavy-duty forklift attachments will require more "gas in the tank" - higher battery capacity. Hydraulic paper clamps are a good example of where you need to plan for some extra power.
Freezers or coolers
Will the forklift operate in a cooler or freezer? For low temperature operations, you may need to choose forklift batteries with additional insulation and heating elements.
Charging time and speed. lfp and nmc lithium ion batteries vs. lead acid batteries
Single battery operation eliminates the need to replace dead batteries with new ones during operation. In most cases, this is only possible with opportunistic charging of lithium-ion batteries during breaks, which is convenient for the operator and does not interfere with the production process. A few 15-minute breaks